2019 – 2020
Our director, Jake, partnered with NTU Career & Attachment Office for a 3-month Structured Mentorship Programme to allow undergraduates to understudy their mentors and gain experience prior to entering the workforce. He also participated in the NTU Xperience initiative to provide job shadowing opportunities for like-minded students.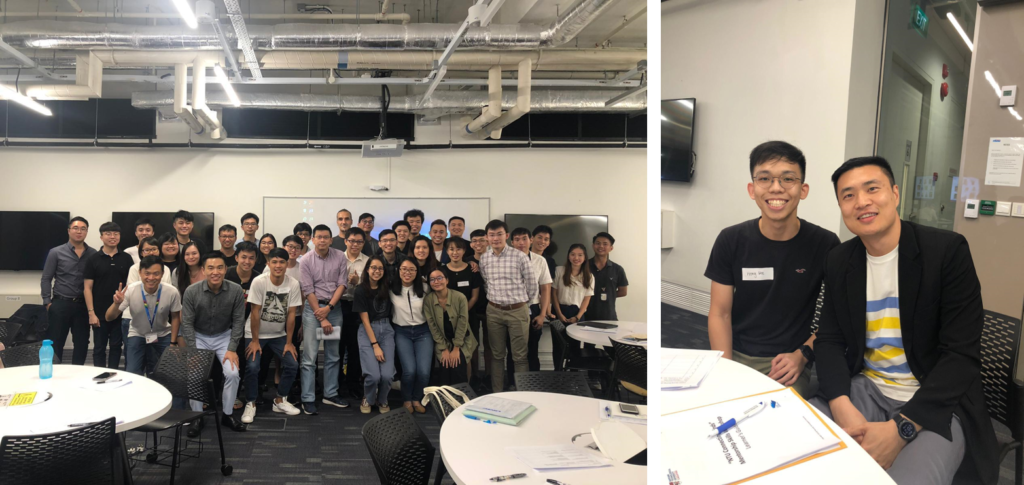 Ramp Construction for PWD
2015
Z L Construction collaborated with Society for the Physically Disabled (SPD) to construct a ramp to allow our wheelchair-bound beneficiary to access in and out of her flat.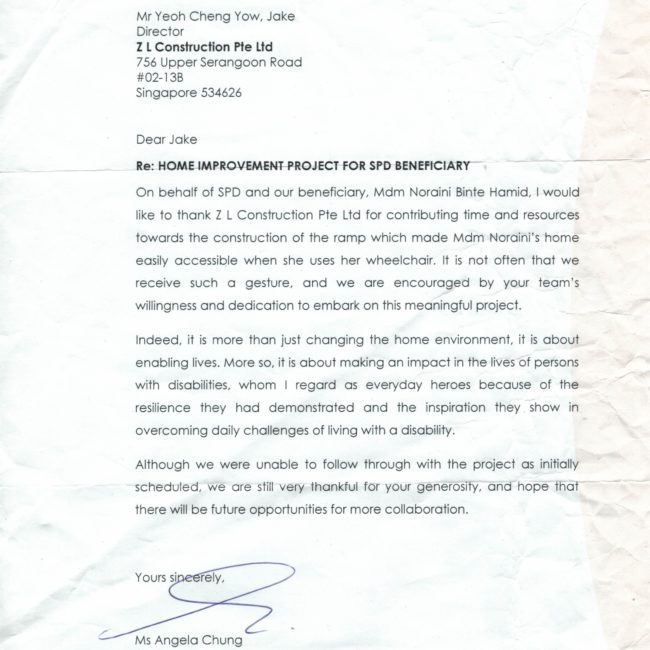 Environment Enhancement for a Home
19 March 2013
The Gracehaven Home for Children and Young Persons off Lorong Napiri was hoping to raise $100,000 for the Home through sales of tickets for an annual carnival. Z L Construction responded to the call for support through an alternative proposal – an offer to improve the Home's environment in the field of their expertise.
The Home had 3 planter areas of half height shrubs that were a source of water stagnation and mosquito breeding. The chief superintendent hoped to convert these areas into concrete grounds to create more usable play space and a pick up point for the children when their guardians come to pick them up.
The greatest challenge of the job turned out to be less than technical: our 5 men on the job had to manually carry the mixed cement from the parking area into the working compound bucket by bucket close to a hundred times as the internal compound is meant for the Home's daily activities and could not site the working materials.
However, we were blessed with wonderful weather which allowed our heroes to complete the works in 6 days, way ahead of the initial estimate of 7-10 days for these 3 areas which added up to approximately the size of a badminton court. The work also attracted the enthusiasm of some of the youths to help out with the loose soil removal and allowed them to appreciate the hard work behind completed infrastructure that they had mostly taken for granted.